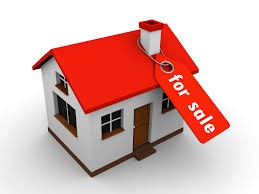 Selling a house can be quite a hassle and a big challenge, especially for those who aren't aware of the steps to sell your home. Buyers are sensitive about every little detail, from market price, to rooms, to location. When selling to a traditional buyer, there are key steps to sell your home which if you follow, should surely result in an easy and quick buy.
Clean out the house
Once you've decided to sell your house, the first step is to clean it out thoroughly. Pay special attention to generally overlooked furnishings, such as tables, curtains, blinds, gutters and roofs. Prospective buyers notice the slightest faults and may pass over your house if it's not perfect in every sense. If you have a big house and are unable to clean it all by yourself, you can hire a professional cleaning service to do the job for you.
Get your house evaluated
The next thing to do is to set the price of your house by gathering information from the market. An owner may have the perfect home, but may still fail to sell it quickly if it is valued incorrectly. Thus, this step is very important. If you set the price too high, it could sit on the market with buyers thinking that the seller isn't serious about the sale. There are many ways to find out how much your house is worth, but a real estate agency can also help you estimate the potential worth of your home.
Get your house inspected
Before marketing your house, make sure you get it inspected by a local home inspection company. The inspection team will thoroughly check various aspects about the house, such as plumbing, wiring, electrical and heating systems, etc. This will let you know the scope and extent of repairs needed around the home. Doing this prior to listing will save time during the closing process, plus the slightest glitch can ruin a potential deal.
Highlight your house's selling points
Next, note down some attractive selling points that you can mention to prospective buyers while showing them around the house. These selling points should be strong and persuasive. They could be anything from good school districts, to renovations and upgrades, automatic windows, new appliances, etc. Make sure to talk about them at length, and also highlight them in your market ad as interesting features that will attract buyers' attention.
Get your house ready for visits
One of the final steps is to get your house ready for staging. This is the most important step, since the more appealing the rooms and garden, the greater the chances of a quick sale. Renovate the rooms to give them a fresh and smart appearance, which will convince prospects that your house is perfect for them.
Market your home
Once the above steps are completed, it is time to market your house. You can market it yourself with FSBO sites, or find a Realtor to list it.
When you are ready to sell your home, remember that the best and fastest way is to contact us at A Team Marketing, LLC. The only steps you need to take is to call us, and tell us when you would like to close on your home, and get your cash. We buy houses in any condition for cash, and you do not have to touch a thing. Call us today to get a free no obligation offer within 24 to 48 hours, and you'll be glad you did.