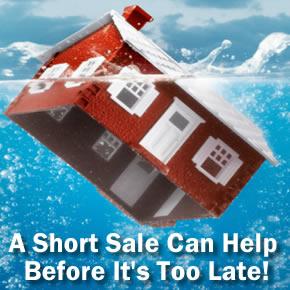 In the unfortunate situation of seller hardship, or when your home value is worth less than the remaining balance on your loan, you may have someone recommend or tell you about the benefits of a short sale. A short sale occurs when the proceeds from the sale of a property fall short of the amount of debt owed on that property. Under a short sale, a moderate loss is considered preferable to both parties than to have the property foreclosed.
A short sale entails benefits for both the lender and the borrower:
Less stressful than a foreclosure
A foreclosure can be a very demanding and stressful process for the homeowner. A short sale, however, resembles any regular home sale. The owner must contend with the necessary paperwork, negotiations and meetings, but there would be no need for complex proceedings that accompany a foreclosure. It can give a sense of dignity knowing that you did not go in to foreclosure.
Lenders prefer this to foreclosure
For a lender, a partial recovery of the loan is better than incurring a total loss. Given this, banks often prefer to settle on a short sale in lieu of a property disclosure. This way, both parties end up with an acceptable deal.
Better bargains for buyers
For a homebuyer, there is an incentive to take on a short sale. What buyers want most is a bargain, and there are bargains galore on the short sale market. Since a short sale carries a lower price, buyers can scope out a good deal on a property they like.
Owners going through a foreclosure should be prepared to lose big bucks in the process. Add in the costs incurred during the lengthy foreclosure proceedings, and owners can quite literally go broke at the end. With a short sale, the borrower has a chance to eliminate burdensome debt that may be additional to the loan.
A short sale avoids the needs for a foreclosure, which has a wide range or negative consequences. Foreclosure can be financially damaging for the owner. It mars the borrower's credit history and they may find it difficult to obtain loans in the future. In the same light, banks often end up losing money on a foreclosure.
Given the range of benefits arising from a short sale, it is no wonder lenders and borrowers often prefer this option to a foreclosure. The most important thing to know is that if you are facing foreclosure or hardship, we can buy your house quickly and help you avoid the hassle. Give us a call today at 855-66A-TEAM, or enter your information here to get a fair offer for your house fast. We look forward to helping you as we have helped many others that have faced similar situations.