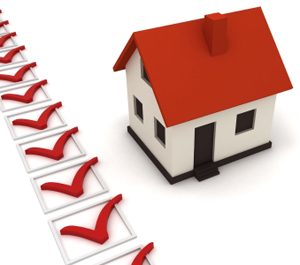 Whether you are considering selling your home, or you're a realtor considering a listing, there are key things that all home buyers want. We have put together the top 5 things that all home buyers want that also increase the value of a home for you to consider when preparing your home to sell:
The master bedroom is one of the most important rooms of a house, and it tops the priority list for many homebuyers. Give the bedroom a fresh coating of paint, but make sure the colours compliment the room. Making upgrades to the attached bathroom in a master bedroom, like adding new lighting or installing a new bathtub, can also help to increase your home's value.
Old and dirty bathrooms are an instant turnoff! Sellers should consider allocating funds to renovate bathrooms and give them a modern finish. There are many ways to upgrade your bathrooms without incurring excessive costs. For instance, you can install a stylish yet practical vanity, replace the wallpaper, add a window so that fresh sunlight can enter, buy some new lights, retouch the paint, etc. All these upgrades are sure to give your bathrooms a stylish, revamped appearance, and it would be money well spent, especially if it helps you land that deal!
Homebuyers today are obsessed with kitchens! Your kitchen's layout, décor, size, and lighting are sure to be scrutinized closely before prospective buyers can reach a decision. Thus, upgrading your kitchen is key to selling off your home quickly. Again, you don't need to spend big bucks on a complete overhaul; just look around the room and make a list of small repairs and upgrades that you think can enhance its appearance. Consider repainting or replacing old cabinets. Get old sinks out and replace them with polished, stainless steel ones. Consider building a new kitchen island; and replace old, cracked tiles with new, brighter ones.
Landscaping and Curb appeal
Curb appeal is one of the surest ways to raise the value of a house since the outside is the first thing that is seen. Some ways to enhance your home's curb appeal are: Replacing or repainting your front door. Adding shingles to a roof, or replacing older gutters. With nice landscaping, a front lawn should be nicely cut. Adding flower boxes and plants can add a nice finishing touch; and add a bright new "Welcome" mat. With these quick steps, you can instantly vamp up your home's curb appeal.
One thing that you can't really change, but is key to homebuyers, is location of the home.  Homebuyers want to know what the neighbours are like. Is the area safe to live in? It also helps if your home is located in a good school district, as this is a priority for most families with young children. It can also be a big plus for a majority of buyers if the home offers quick access to parks, shops, and restaurants.
Those are the top 5 things that all home buyers want that also provide an increase in value to your home. If you are looking to sell, following the above-given tips and tricks can help you sell off your home that much faster! If those suggested upgrades or repairs would put a dent in your wallet, then we have the best option for you.
A Team Marketing will buy your house fast for cash. We buy houses in any condition, in any location. We can also take over your mortgage payments and provide other options when you feel as if you don't have answers. Give us a call today at 855-66A-TEAM, or enter your information here to get a fair offer for your house fast. We look forward to helping you as we have helped many others that have faced similar situations.