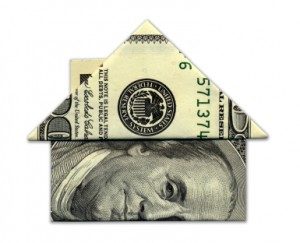 In today's competitive real estate market, there's one thing that all buyers want to know; Where to find the best discount homes. Finding the right home can be a real challenge, especially when you're watching your pocket. Stated below are some places to start when looking for the most affordable housing options.
FSBO (For Sale By Owner): One of the biggest advantages of purchasing a house directly from the owner is cost effectiveness; involving a real estate agent means you have to pay a commission to the agent. The agent also expects a commission from the owner for their efforts and expertise, forcing the owner to push the price higher. The owner is also more likely to indulge in a negotiation when an agent is not involved. Since agents get a percentage of commission based on the price of the property, they are more likely to press for higher prices. On average, homes for sale by owner are 6% cheaper than those for sale by agents or real estate companies.
HUD Homes: This is an ideal situation for purchasing discount housing. One of the biggest direct advantages is the lack of investors bidding on the homes. Since investors are not able to bid until the housing has been on the market for at least 30 days, homeowners have the chance to purchase their dream home without as much competition. HUD also financially assists homeowners with final purchase costs e.g. paying up to 3% of closing costs for a buyer and covering the escrow fee.
Foreclosures: Foreclosure homes tend to be homes that are in good conditions, yet at a low price. The price paid is well below market value, making it ideal for those looking for a ready to move in home.
Auctions: Due to the added risk of purchasing a property through non-traditional means, auctioned properties tend to be sold at discount rates. Although it can be more challenging to find a good property at an auction, the low prices attract many people towards this form of purchase.
Wholesale Homes: Wholesale properties can be an advantage because they are sold well below market value. This makes it a convenient and time efficient way to find properties to buy. There is also a greater variety to choose from since the wholesaler will most likely have multiple properties you can view and choose from.
It is a difficult decision to pack your bags and move to a new home, and making an informed decision is crucial, especially if you have little knowledge of the housing market. The good news is, A Team Marketing is your Premier Real Estate Solutions team who can help you locate a discount home. If you would like to get notified first when discount properties are available then click here, or call us to see what we have in inventory now at 855-66A-TEAM.