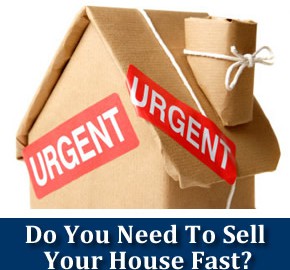 Owning a house is a big step for any individual, couple, or family, and it comes with a lot of responsibility and maintenance. When homeowners decide to sell their house, this can be for any number of reasons. We have put together the Top 6 Reasons Why Homeowners Must Sell Fast.
Financial Issues and Bankruptcy
Many homeowners are forced to put their houses on the market because they are defaulting on their payments and are unable to afford their house anymore. You may be going through bankruptcy, or you may have lost your job. The reduced source of income can force a homeowner to sell off their house so they can use the money to pay off debts.
Divorce
If there is a change in the relationship status of married couples due to separation, estrangement, and then divorce, either one of the homeowner parties may be forced into selling their joint house. It is likely that one or both of the divorcees are unable to buy off the other's share, so they elect to sell the house. It could also be a challenge for one person to handle the expense. Another strong factor is the urge that separated couples feel to get away from the memories associated with their home by putting it on the market and making a fresh start somewhere else.
Health Issues
Whether a homeowner is elderly and can't handle the maintenance of a big home, or suffering from some serious medical condition, they may wish to sell their house. It may be challenging to maintain the overall space, or climb up and down stairs by themselves. Some elderly may move into assisted living residences, or into nursing homes, either because they have no children, or because the children live too far or are unwilling or unable to take care of them.
Death of Family Members
When a loved one passes away, the homeowner may wish to sell the house for any number of reasons: not being able to afford the additional expense; wishing to move into a smaller home; moving away from the memories of their loved one in the house; and so on. On the contrary, when the homeowner passes away, the remaining family members may wish to pack up and sell the house they inherited if they no longer wish to live there.
Empty Nest
Once the children have grown up and moved out, the family unit becomes smaller, and some couples may not wish to live alone in large houses. Elderly parents may be unable to maintain and clean the property on their own, and consequently they may sell the home so they can downsize where they will feel less lonely.
Tired Of Being A Landlord
Although renting a property can bring in potential income, and can be an alternative when you can't sell a home at its value, it can also be a hassle. Being a landlord can become a burden if you have problem tenants. Dealing with non-paying or messy tenants gets old quick. When a homeowner has had enough, this is when selling a home can be the best option.
If you fall in any of these situations, or you have other reasons to sell, A Team Marketing will buy your house fast for cash. We buy houses in any condition, in any location. We can also take over your mortgage payments and provide other options when you feel as if you don't have answers. Give us a call today at 855-66A-TEAM, or enter your information to get a fair offer for your house fast. We look forward to helping you as we have helped many others that have faced similar situations.