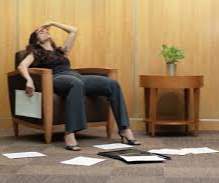 It can be pretty disheartening to accept the top reasons why your home won't sell if you are unable to sell off your old home. If your home is just sitting on the property market gathering dust, you're probably reviewing all your options trying to determine just what you did wrong and why the home isn't selling. Here are  top reasons why your home won't sell.
Price is the most important element of a sale—and one of the easiest to get wrong. Many realtors agree the Number One reason a house remains stubbornly unsold is that the price is set too high. One way to determine the best price is to get the house inspected by a real estate agent who knows the ins and outs of home valuations in your area.
Another big reason prospects refuse to buy a home is its appearance. The home may not be maintained properly, or it may have experienced wear and tear over the years. Untidy or cluttered rooms are a big no-no if you want to sell off your home quickly. There are key things you can do on the interior to try and sell your home faster.
A critical element of a home sale is effective marketing. It needs to be presented in a way that highlights its best features and selling points. If you aren't much of a photographer, hire a professional real estate photographer who is able to capture the best angles of your house and then market it expertly.
There are all types of real estate agents. Some are honest and trustworthy, but some are just plain lazy and indolent and don't do a good job of marketing and selling your home. Their carefree and nonchalant attitude may put off promising buyers. Make sure you do your homework thoroughly before hiring an agent to sell off your property.
When your house will not sell and you are looking for results, A-Team Marketing is here to help. Our professional team is your premier real estate solutions team, and can arrange a speedy sale for you. Call us today at 855-66A-TEAM or fill our contact form. We look forward to creating A-1 real estate solutions to satisfy your needs!