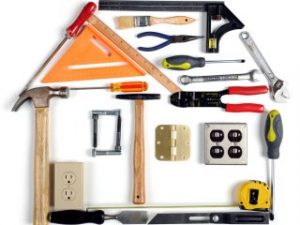 The key to selling a home quickly is to work on its market appeal and knowing the top improvements that increase a home's value is key to a quick sale. By revamping your house and giving it a fresh new appearance, you can add significantly to its value and sell it off at the price you want. Here is a list of top improvements that increase a home's value:
The Kitchen
Revamping the kitchen is one of the surest ways to up your home's value. For many buyers, the kitchen is prime importance as it represents the heart and soul of a home. Here are some great kitchen upgrades:
Install bright lighting to create a cheerful ambience.
Revamp the cabinets and countertops.
Make sure the appliances are clean and in good working condition. Consider new ones if they are older, preferably stainless steel which is very popular among homeowners.
Upgrading the faucets is also a good idea, as brand new faucets give a trendy finish to the room.
Splurge on backsplashes. This is a great way to add class and elegance to your kitchen and increase its appeal with buyers. Make a style statement with neutral colours like white, beige, and ivory.
The Master Bedroom
The master bedroom is a big point of concern for homebuyers. A clean and well-appointed master bedroom significantly raises your home's market value. Here are some great master bedroom upgrades:
Update the color scheme to revamp the room's entire appearance. Soft, soothing shades like blue, green, tan, cream, gray, and neutral are big hits with buyers.
Upgrade the lighting to give the bedroom a smart new look. Wall sconces are a great option and make for high-value addition.
Splurge on new flooring. Installing wooden flooring is a great style plus, and makes your master bedroom look effortlessly stylish.
Chipped and cracked paint is a big no! Give the room a new coat of paint to spruce up its look.
The Bathroom
Unclean and outdated bathrooms are a complete turn-off. Make sure before you open up your home for showings, that your bathrooms are neat, clean and tidy. Here are some great bathroom upgrade ideas:
Revamp the vanity for an instant style update. Make a statement with a floating vanity.
Install a glass shower door to give your bathroom a luxurious edge.
Built-in cabinets are all the rage, and they're great for storage. If this is not an option, open shelving is also a popular and practical trend.
Hang up a stylish mirror over the bathroom sink. A single large, classy mirror makes a better statement than lots of smaller ones scattered about the room.
Install new faucets, door handles, and towel bars.
Install new lighting to give the bathroom a comfortable—and comforting—ambience.
While these upgrades aren't the cheapest to implement, they are very beneficial in the long term, as they add to your home's value. On the other hand, if you are not in a position to do those suggested upgrades, do not worry. A Team Marketing will buy your home as is and take care of any necessary repairs and upgrades. Call us today to get a fair, fast cash offer at 855-66A-TEAM or click here. We look forward to working with you soon.