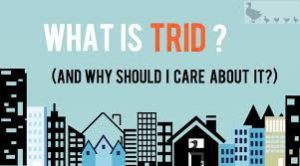 What Is TRID?
Before we tell you how TRID will impact buyers and sellers, let us define it. The acronym TRID stands for TILA RESPA Integrated Disclosure. TILA is the Truth in Lending Act, while RESPA is the Real Estate Settlement Procedures Act. TRID is also known as the "Know Before You Owe" rule. It is expected to bring a change in the mortgage procedure by upgrading the loan forms when it is put into effect from October 1.
Loan Disclosures under TILA and RESPA
TRID will bring key changes in the loan application practices, impacting both homebuyers and real estate agents. There will be new forms, new processes and new timelines. The basic aim of this disclosure policy is to make mortgages more userfriendly and transparent. The federal laws of TILA and RESPA have been in effect since the 1970s.
Under these laws, homebuyers must submit two different types of disclosure forms when applying for a home loan. It was expected that these two documents would work in tandem to provide a clearer picture of the loan transaction.
TRID is an integration of mortgage loan disclosures required under the acts of TILA and RESPA.
Primary Changes under TRID
Homebuyers will now be receiving two new loan forms, the Loan Estimate and the Closing Disclosure. These forms are more cohesive, compact and easier to understand than their predecessors.
The new forms under TRID clearly lay out the loan amount and loan terms, as well as salient features of the loan, like whether or not the settlement entails an early payment penalty. They provide more flexibility to the buyer in reviewing the costs of taking out a mortgage. Under TRID rules, no fee can be imposed by the lender until the buyer has received the Loan Estimate document and confirmed the intent to proceed with the loan.
While this makes it easier for the buyer to understand the loan procedure, it could take longer for lenders to preapprove clients, as they are required to be extra careful with the collection and review of borrower information. The Loan Estimate document must be provided to the buyer 3 days after a loan application is submitted.
This amounts to 3 working days after the buyer has submitted their name, Social Security number, income, property address and the loan amount applied for. The Closing Disclosure form, which provides a detailed picture of the whole mortgage transaction, should be presented 3 business days before the closing. The loan agreement then becomes contractually binding upon the buyer. Both these documents can be supplied in person, by email or by post.
TRID will be impacting loan transactions made from October 1 onwards. Lenders will need to be on their top game, screening loan applications with greater precision and accuracy so as to stay compliant to the new rules. For the real estate market, this is likely to translate into extended timelines in obtaining the mortgages, as well as deferred closing dates. In turn, this is expected to slow down the tight moving-in schedules for homebuyers, while they are also coordinating assets, taking time off work, and a host of other considerations.
The Benefits Of Working With A Team Marketing
A Team Marketing is able to buy your home "as is" for cash. When you have an all cash offer, you do not have to worry about any restrictions, or anyone having to qualify for a mortgage. If you would like to have a hassle-free closing, then make sure to give us a call at 855-66A-TEAM, or click on the link below to see how we can make you an all cash offer on your home.