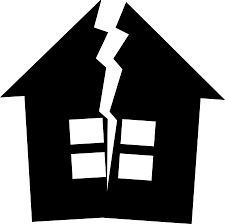 Divorce is a trying time for any couple and selling a home while going through a divorce can make the stress level higher. Your home is a major asset and if neither spouse wants to continue living there, it might have to be sold as part of the divorce settlement.
While selling the family home is never an easy thing, here are some tips to get the process started and completed quickly:
You're going through a tough time and are understandably not in the best frame of mind to take decisions. An agent will be able to handle the bulk of your property affairs, relieving you of a lot of unnecessary hassle.
Make sure both of you trust whomever you pick as your agent. You're going to be putting a lot of responsibility into their hands, so it should be someone with a solid reputation, whom you can rely on to keep your affairs in order. Do your homework properly before you make a final—and mutual—decision.
If you're satisfied with the agent who helped you in buying the house, you can retain their services again.
To ensure a fair settlement, it is important to have your property valued. Your estate agent can help you here. This will save you from many petty squabbles with your ex, trying to determine the valuation among yourselves. As the agent is better informed of prevailing market conditions, they can recommend an accurate asking price for the house.
Open the house for an inspection
Once the property is officially on the market, it's time to open your doors for the stream of prospective buyers. It may seem unduly stressful, but you should make sure the home is clean, spruced up and ready to receive visitors.
Make small repairs around the house, fix the lights, upgrade the kitchen appliances, and repaint the walls to make the property more attractive for buyers. If you want to go a step further, add some curb appeal to your home, such as installing window boxes, revamping the front door, adding new porch lights, installing a pergola, renovating the mailbox, etc. The more a home offers the buyers, the quicker it is sold off.
The next step is to review the offers from prospects and to select the best one. This can be rather tricky, and it's important to make a joint decision so that both parties are in agreement. Your agent can give their expert opinion regarding which offer holds the most merit.
Once the house is off the market, both parties must devise a way to split the proceeds from the sale. Your respective lawyers will help you work out the best strategy to do this.
All these steps, while seemingly stressful, can help you sell your home in the shortest possible time. Once this is done, you can leave the painful memories behind, move on and get a fresh start in life. No matter your situation, A Team Marketing can buy your house for cash – fast. If you do not want to deal with the hassle of listing your home with an agent, call us today at 855-66A-TEAM. We can get you a fast fair free offer and close on your timeline.